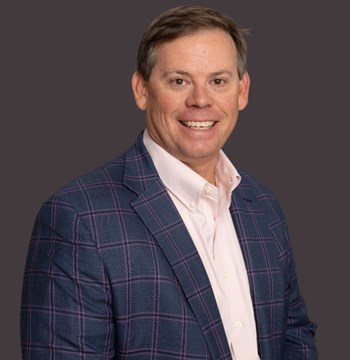 Jack Hayes
Principal | Commercial Advisor
NAI G2 Commercial
5607 Whitesville Road
Columbus, Georgia 31904
United States
M 7065800614
jhayes@g2cre.com

License GA: 336627 & AL: 000094654-0
Specialties
Professional Office, Medical Office, & Industrial Warehouse and Distribution Centers
Background & Experience
Jack is a Director & Managing Member of NAI G2 Commercial. Jack is a member of the Society of Industrial and Office Realtors (SIOR), the leading commercial real estate association, representing the world's top producing brokers and a Certified Commercial Investment Member (CCIM) recognized as an expert in the disciplines of commercial and investment real estate.
Recognized by CoStar as a Power Broker, Jack's expertise is diverse and is a product expert in Multifamily, Industrial Warehouse and Distribution Centers, and Professional & Medical Office. In addition to these asset types, Jack is versed in retail leasing and land sales due to his experience in development work. Together with his partner David Johnson, Jack has sold/leased over 25.0 million square feet of space since in the last decade and are recognized as the region's foremost authority when it comes to commercial real estate.
Jack is a Certified Commercial Investment Member (CCIM) and a Society of Industrial and Office Realtors (SIOR) candidate with a sales/leasing portfolio of experience of almost $100,000,000.
Jack has served on the Columbus Board of Realtors Board of Directors as a Local Director and as the Commercial Committee Chair. At the State level, Jack served on the Professional Development Committee at the Georgia Association of REALTORS (GAR), and a graduate of the inaugural GAR Leadership Academy class.
In 2011, Jack was named Columbus and the Valley Magazine's ''Top 5 Under 40 – Rising Stars'' and was a Dancing Star of Columbus benefiting the Alzheimer's Association. Also, Jack has served as the Chairman of the Columbus Georgia Community Development Advisory Board and is a member of the Muscogee County Board of Equalization. Jack also has served on the board of non-profits including Columbus Technical College Foundation, Habitat for Humanity, Bridges Learning Center, and is a member of St. Luke Methodist Church.
Strategic Clients
Among the clients and companies, Jack has successfully served are Southern States Bank, Wells Fargo, Synovus Trust, Piedmont Columbus Regional Healthcare, St. Francis Hosptial, LifePoint, Physicians Realty Trust, Healthcare Realty, West Georgia Eye Care, Hughston Clinic, MBRE Healthcare, Remedy Medical, and Northstar Commercial Partners.